Multi-variant hotel breakfast buffet for business people and city tourists. Specialty: Exotic fruits, juices and homemade marmalades.
Best breakfast – To give your day a perfect start
Surely you will not miss anything!
Even experienced world travelers are astonished: The National breakfast is a joy for gourmets. A variation of bread, cheese, marmalade and salami? We offer so much more!
Remember Brothers Grimm's Schlauraffen Land?
Unser Buffet
You would like some shrimp cocktail for breakfast? We even offer three sorts of smoked salmon. Fresh juices? Sure! 10 sorts of juice – fresh and cool. Scrambled, boiled or fried eggs with bacon and sausages? Prepared on demand especially for you. Marmalade? Only homemade! And something healthy? Of course! At least 20 sorts of fresh fruits like berries and exotics. Delicious and ready to eat. Muesli bar, nuts, dairy products, crudités, curd with herbs… You like savory breakfast? We also have mixed-pickles, feta cheese and olives. Sweet breakfast is what you prefer? Enjoy chocolate spread, chocolate cream – and as a drink: white chocolate. Delicious!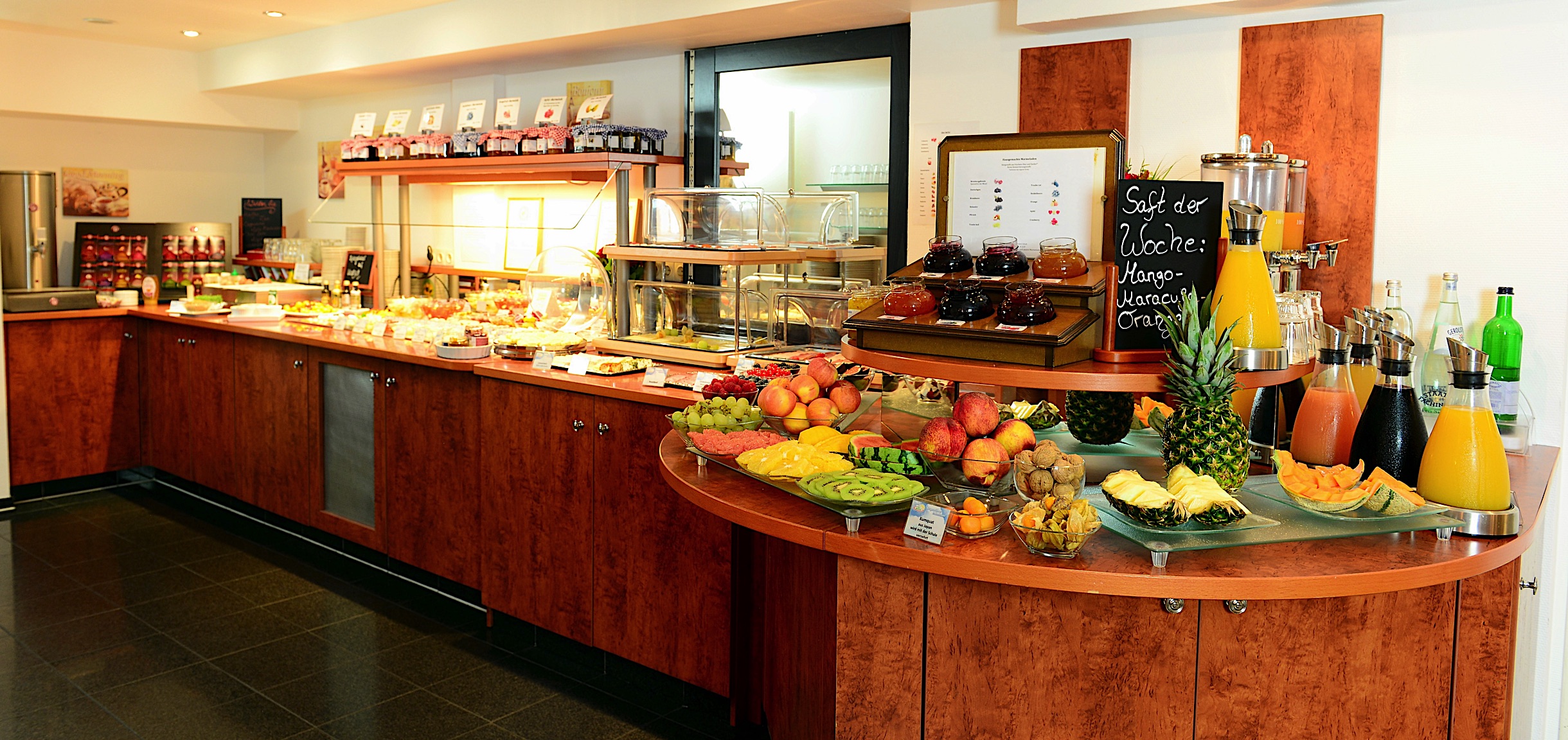 Breakfast quality for us does not start at the buffet. We check our suppliers. Where do the products come from? How natural are they? How strictly are they being controlled?
After the third cup of Earl Grey or the very last Latte Macchiato…
Some say, they even forgot time while having breakfast – and almost missed meetings or city tours. But is there a better reason than a delicious breakfast in a pleasant atmosphere?
Enjoy it – you deserve it!